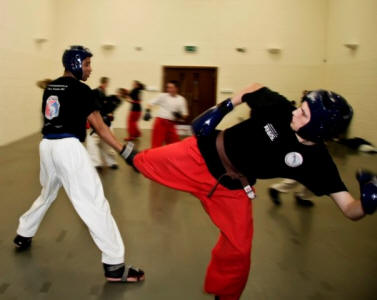 A.I.M.A.A West Yorkshire Taekwondo develops physical and mental coordination, as well as relaxation. The training and exercises taught will involve the movement of the entire body, and will keep you trim, fit and in good health. Besides keeping you physically, Taekwondo is very effective in self defence.
Men competing in today's society will gain confidence to cope with daily problems and situations. It will help release tensions caused by constant pressures and responsibilities. Stamina will be increased and enthusiasm will develop to deal with everyday routines. You will notice the difference, and so will family, friends, and employers.
Women at any age are concerned with how they look and feel and when you feel good you look good. Our training will help you achieve that. The movements are graceful and more interesting than repetitive exercise formats. You will gain greater coordination and flexibility and will receive inner peace and balance in daily life. It also can help women feel capable of standing up to a situation, whether a normal activity of one in which defence is needed.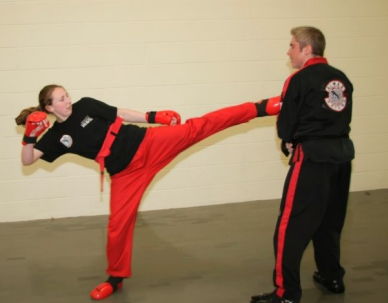 A.I.M.A.A West Yorkshire Taekwondo is not a violent activity. Rather than encouraging aggression, it helps each individual channel aggressive energy into socially acceptable forms of friendly competition. The secret to the effectiveness of Taekwondo as taught by A.I.M.A.A is not about strength, weight, or muscle power, but rather about knowledge of practiced techniques and inner strength.
Within our children classes, children will learn physical fitness and mental alertness, which give them pride in themselves. This extends to their participation and contribution in the classroom. This new source of energy and physical agility will help them perform better at sports and other activities. They will make friends easier and will learn to respect authority, and themselves.

Imagine what an advantage your child will have in the future, by learning Taekwondo today. Imagine how their self-esteem will be enhanced, how self-confident they'll become and how they'll learn to work toward goals. The training they will receive at any A.I.M.A.A school will make them better behaved and earn better grades in school. A.I.M.A.A offers a safe, comfortable learning atmosphere with qualified instructors who know how to make learning fun. Kids love it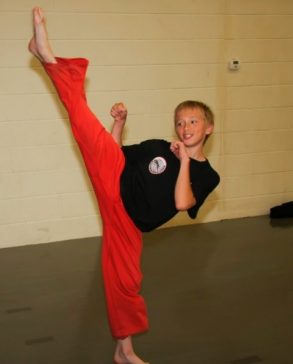 !
Parents want their children to be strong and healthy and to do well in life. Our children's program aids in building children's confidence and character, qualities that help develop leadership.
Although all sparring and competition work is totally optional and takes place outside of normal class time, we do have a successful students who train and compete regularly. Within A.I.M.A.A we have current World, European, British and National Champions, as well as students who compete in kick-boxing and full contact!
For most of them, they enjoy the added element of excitement that sparring brings to their training and have an outlet for a naturally competitive streak at well organised and regulated martial arts tournaments.
Any of our Adults and Children can begin to learn sparring whenever they feel ready and are welcome to attend Squad Training Sessions (attending the sessions doesn't mean you have to compete either!). Sparring is exhilarating and safe as we follow strict guidelines on both protective safety equipment and rules.
Our Self defence and one-step classes give you a new dimension to your training. Our instructors teach good self-defence for you to use. In our schools you will practise on a daily or weekly basis, allowing you to use everything you've learned in your Taekwondo journey. You will develop quick reflexes, good timing, judgment. You will also develop intense focus, agility, good balance and control. Together, these skills add up to one heck of a good self-defence technique. You should already consider yourself light years ahead of anyone who does not study a martial art.
---
SCHOOL NAMES
SCHOOL LOCATION
SCHOOL TRAINING SCHEDULE
---
SCHOOL NAMES
SCHOOL LOCATION
SCHOOL TRAINING SCHEDULE
---
SCHOOL NAMES
SCHOOL LOCATION
SCHOOL TRAINING SCHEDULE
---